The quiet, serene nature of Death Valley National Park is at risk.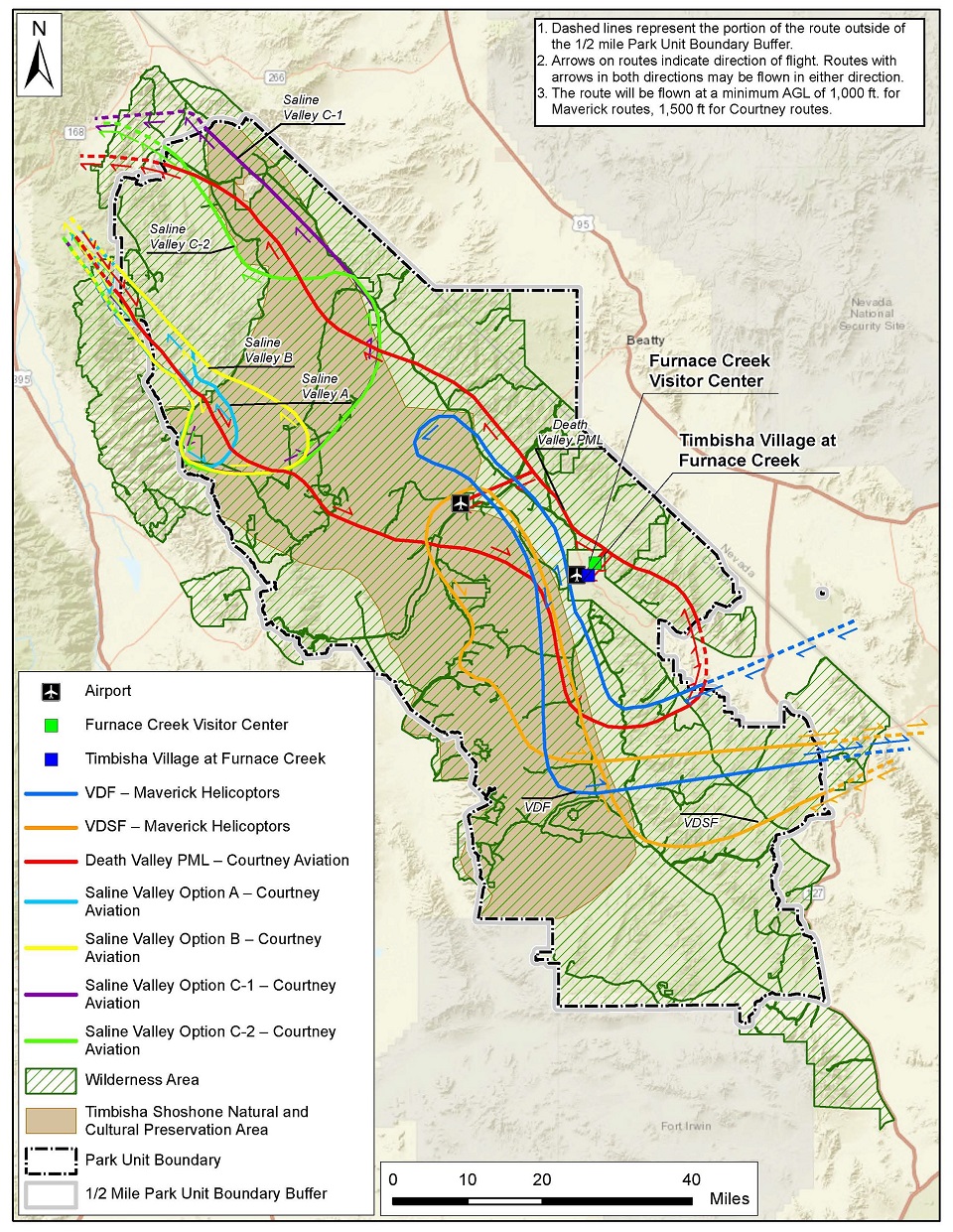 The Federal Aviation Administration is trying to force Death Valley National Park to allow commercial air tours with helicopters and small planes flying as low as 1,000 feet over one of the quietest parts of the desert, as shown in the map above. While the current proposed Air Tour Management Plan would only allow two air tours per year at first, commercial operators would be able to ask for exemptions that the park would not be able to weigh in on. This is the classic "cammel's nose under the tent" setup that could permanently alter the nature of Death Valley.
The draft plan is currently in the scoping phase, which means you have a chance to make your opniuons known. Public feedback can be provided here from July 29 through August 28, 2021. There will be a virtual public meeting on Tuesday, August 17 from 4:30 to 6:00 pm (Pacific) that can be livestreamed at https://youtu.be/mqWiaVorP3Y. We'll update with a link for participation in the meeting when that becomes available.
Please weigh in and help keep commercial air tours out of Death Valley.